What else is annoying than aging?
Aging limit you doing lot of works and it doesn't stop there, more than affecting you doing your work it also affects your beauty like forming wrinkles on your face,
Aging does not only affect your face, it also leaves its mark on your hair by making your hair dull, thin, turning it to gray color, etc…
if you wanna make your gray hair to black we have the list of best black hair dyes,
But here we are gonna stick to the topic best shampoos for aging hair,
Shampoos plays a major role in hair care, choosing a wrong one might make your hair worse,
I guess you would have used many anti-aging shampoos, but nothing works and that's why you were here, correct me if I'm wrong,
And that's why we have gone through a lots and lots of reviews to choose a best anti-aging shampoos that works well and gives life to your hair and makes it thicker and stronger, and provided you the list here,
Best shampoo and conditioner for aging hair
1) Alterna Caviar Anti-Aging Replenishing Moisture Shampoo
This is an update,
Recently i tried Alterna Caviar shampoo and i loved to add it to this list,
This alterna caviar shampoo is made from the caviar extract, caviar is a beauty ingredient that is made by preserving sturgeon fish eggs with the salt,
Caviar is rich in omega 3 fatty acid which helps to nourish your hair and helps in hair growth, it makes your hair look healthy and younger, if you have doubt whether this Alterna caviar shampoo helps in anti aging the above mentioned properties would have clarified your doubt,
The blend of sea silk and age control complex helps to fight against the signs of aging hair like stress and makes your hair looks yournger,
If you have a frizzy, dull looking and unmanageable hair, then this shampoo is for you,
It smells great and your hair will feels fresh after washing the shampoo, i had used this for a while and found it very useful and loved the product very much, since i'm a reviewer i moved to other products, but i still feel this shampoo, without a second thought you can definitely go for it.
We also have review of CAVIAR Anti-Aging Restructuring Bond Repair Shampoo & Conditioner at the bottom of the list but this caviar replenishing moisture shampoo helps to store moisture in your hair and i liked it more that bond repair shampoo.
2) Winter Blend Shampoo and Conditioner for aging hair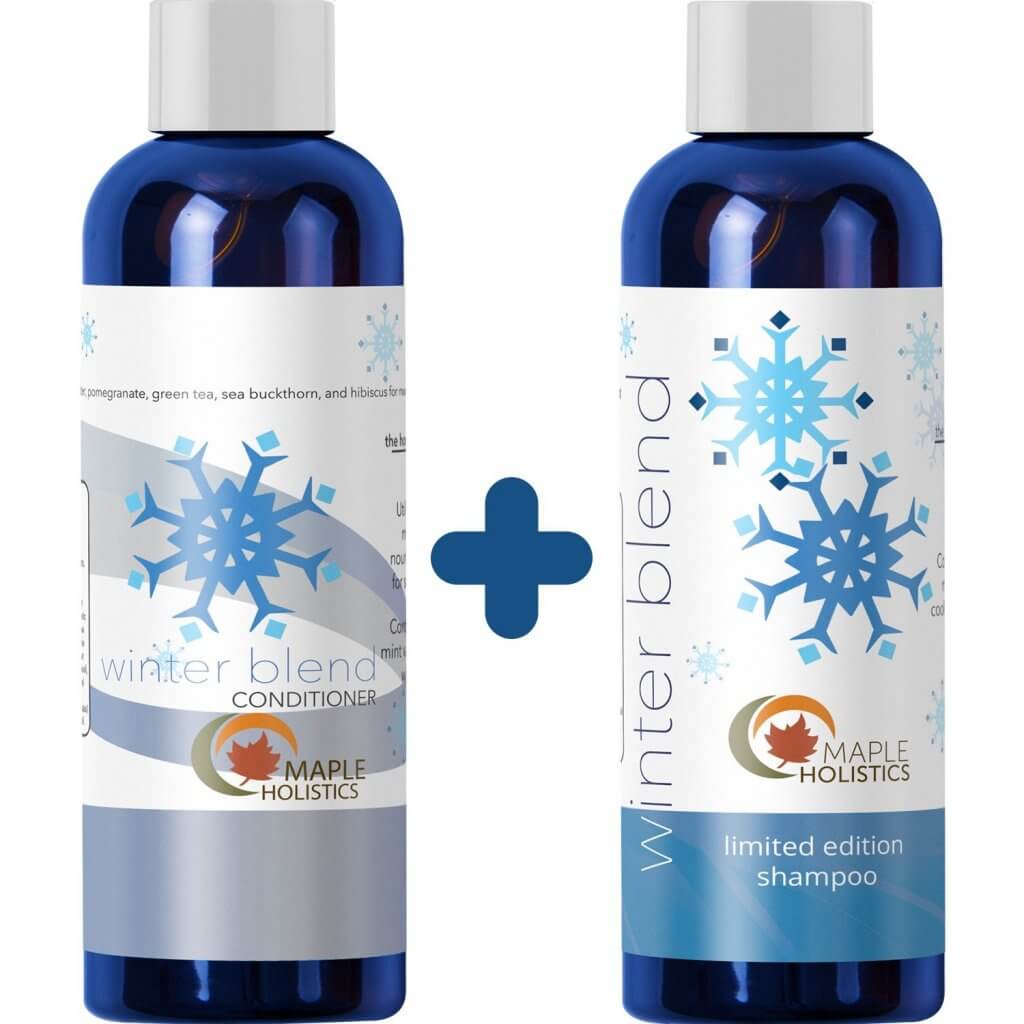 This pack of shampoo and conditioner has 4.6 stars out of 5 on Amazon and it's being Amazon's choice, also it has 3400 customer reviews.
This shampoo is made with pure essential oils that helps to strengthen your hair,
The jojoba and argan oil strengthen the dry and flaky scalp reducing the aging symptoms and strengthen the roots of the hair making it softer and shinier than before.
This shampoo is specially made for the dull looking and lifeless hairs,
The nourishing oils present in it make your hair strength and smooth.
If you are suffering from serious dandruff issue, this shampoo will do wonders to your hair, the plant based deep cleanser clear all the dandruff and make your scalp clean.
It is safe for the color treated hair, it does not fade away the colored hair.
Users opinion
One of the user says, i dye my hair now and then, i have tried many shampoos for the color treated hair but everytime i order for a new one when the bottle ran out of shampoo,
But this is the first time I'm reordering the same shampoo in my past 58 years, it works well with my hair,
I love its smell, and it is easy to use and manage my hair, it doesn't feel weight in my hair,
he finished his review with I'm very picky in choosing my hair products, i will definitely buy this again.
3) Hairgenics Pronexa Clinical Strength Hair Growth & Regrowth Therapy Hair Loss Shampoo 
This shampoo has an average rating of 4.5 stars out of 5 on Amazon with 1400 customer reviews.
It contains clinically researched vitamins like A vitamin B5, collagen, Biotin that helps in regrowth of the hair,
It also contains pronexa hair growth supplement that nourishes hair from inside out to achieve the thick and stronger hair.
The additional benefits of this shampoo is it is FDA approved and never tested on Animals.
Users opinion
One of the users says, my hair started falling out suddenly and rapidly, i.lost 1/4 of my hair thickness in less than 2 months all over my head,
i was using Rogain shampoo but it doesn't work, and then started using pronexa and the hair fall was stopped at the second day of use,
Now my hair is clean and stronger than before.
4)PURA D'OR Biotin Original Gold Label Anti-Thinning Shampoo & Conditioner Set
The argan oil and the 17 key ingredients used in it, helps to maintain the thickness of your hair and gives it a lively look.
This product is packed with natural ingredients that adds volume to your hair and reduce the thinning of hair that people after 40s undergo.
This sulfate free shampoo and conditioner set is best suitable for the people having sensitive scalp.
Users opinion
One user says, my hair was naturally fine but when I see a clumpse of hair coming out when I detangle it, it was very scary,
After going through a lot of shampoos and decided to buy purador, it took one month to see some good result, now my hair stopped to break and started gaining the old ones.
5) Pure Biology Anti-Aging Hair Growth Shampoo
This shampoo has an average rating of 4.6 stars out of 5 with 1200 customer reviews on Amazon.
This shampoo is made with Biotin, keratin, coconut oil, castor oil, and many other natural ingredients that helps to strengthen and regrow your aging hair, and gives live look to your hair.
Moisturizing is the best solution to regrow the lost hair, and this shampoo works on that formula.
This shampoo is suitable for all types of hair, it reduces the bald spots, thinning hair, by moisturizing it as mentioned above.
Users opinion
One of the users says, i like everything about this shampoo, it works after 1 1/2 month
I could see a major difference now, before I got some bald spots on my scalp and discovered this shampoo based on reviews, now the hair started to grow on the bald spots, i completely feel happy now.
6) CAVIAR Anti-Aging Restructuring Bond Repair Shampoo & Conditioner
This shampoo has an average rating of 3.6 out of 5 with 450 customer reviews on Amazon.
This shampoo helps to recreate and reconnect the broken bonds which helps to reduce breakage and split ends which causes aging effect to your hair.
The caviar extract which is rich in fatty acids helps to get rid of the aging effect in your hair.
This shampoo is free from sulfate which reduce the harmness that other shampoos produce.
users opinion
One of the user says, i really like this product, it moisturizes my hair but it feel light on my hair.
eventhough it is costly, it does its work well, it moisturizes and recreate the broken hair follicles that helps to get rid of aging look.
Conclusion
The above listed are the best shampoos and conditioners for the aging hair,
The aging hair can be reversed if right products are choosed, use one from the above and aging doesn't matter.