I was bored with the previous product I was using for my curls, i would not like to mention name because I'm only bored but the product works great, so I decided to buy another one while researching i found this Amika curl Corps enhancing gel, i had been using this for a while, and found it good, so I would like to share my review of the product.
Things to consider before buying Amika curl Corps enhancing gel
The first thing to consider is, as the name indicates it is curl enhancing gel, so it is suitable for the curly hair, further in the curly hair types it is only suitable for 3 major types of hair they are,
Curly hair
Coily and tightly coiled hair
I know a lot of people complains about their curls get into frizz issue, no matter what they do, their hair won't get shiny and bouncy, and this gel will solve this issue, 
Product Details
Amika curl corps enhancing gel is a curl enhancing gel that helps to make the curls bouncy, soft and shiny, and helps to stay away from frizz,
The consistency of the gel is watery,
The product is made without any artificial colors, formaldehyde, mineral oil, aluminium talc, and few other things that are bad for the hair, 
The product is certified vegan,
yes this is what they claims,
Features and Benefits along with the ingredients
This product contains Sea buckthorn berry which protects the cells from oxidative damage and helps to promote your hair strength and elasticity, it is also rich in vitamins A, B, C, E and K which has many other benefits for hair,
It also has Hydrolyzed Wheat Protein which has the ability to pass through hair cuticle and hydrate the hair shaft, it adds shine and prevent the hair breakage(Source: Byrdie)
It contains Oat Peptides which helps to smooth out the cuticle that leads to reduced frizz, split ends and breakage
It contains Peg-40 hydrogenated castor oil which helps to remove dirt from the scalp and hair
It contains Glycine Soja which is a soybean extract, it helps your hair in moisture retention, it is also filled with good fatty acids, vitamins and minerals, which helps to enhance the hair strength,
This product contains Benzyl alcohol, this is not like the other alcohol, it is most commonly used as a preservative, and it does not affect the feel or texture of your hair in any way.
Pros
It really get rid of frizz and gives the hair more definition, i would give â…˜ for both,
It mad my hair very shiny
It is silicone, sulfate and paraben free
It moisturizes the hair really well,
The fragrance is lite, it feels fresh 
It doesn't weight too much on the hair
It works both on winter and summer, the claims that it is weatherproof
It is completely safe for color treated, keratin treated and Brazilian treated hair
Cons
If you want heavy hold gel, this won't be suitable for you
Social Proof
I was surfing on the internet to find out the other users who use this product, and found it did the same for them as well, some were extremely happy with the product and some were just ok with it, take a look at the screenshot below.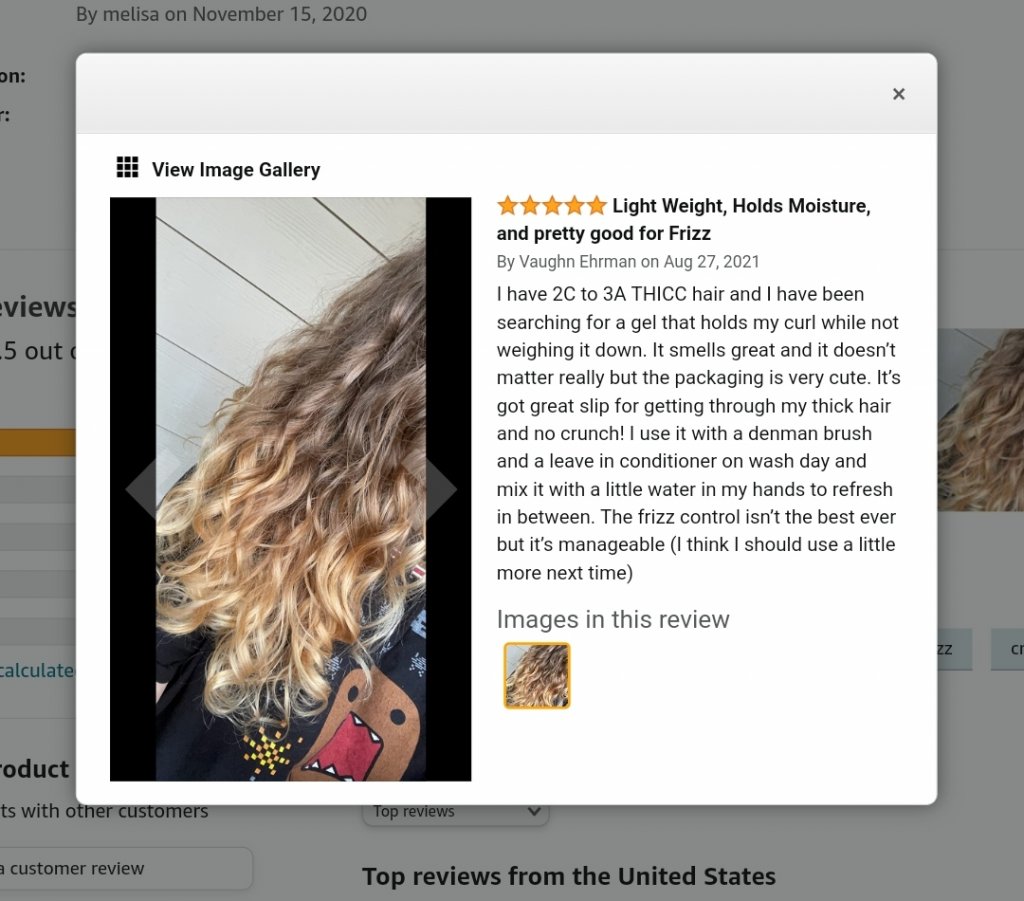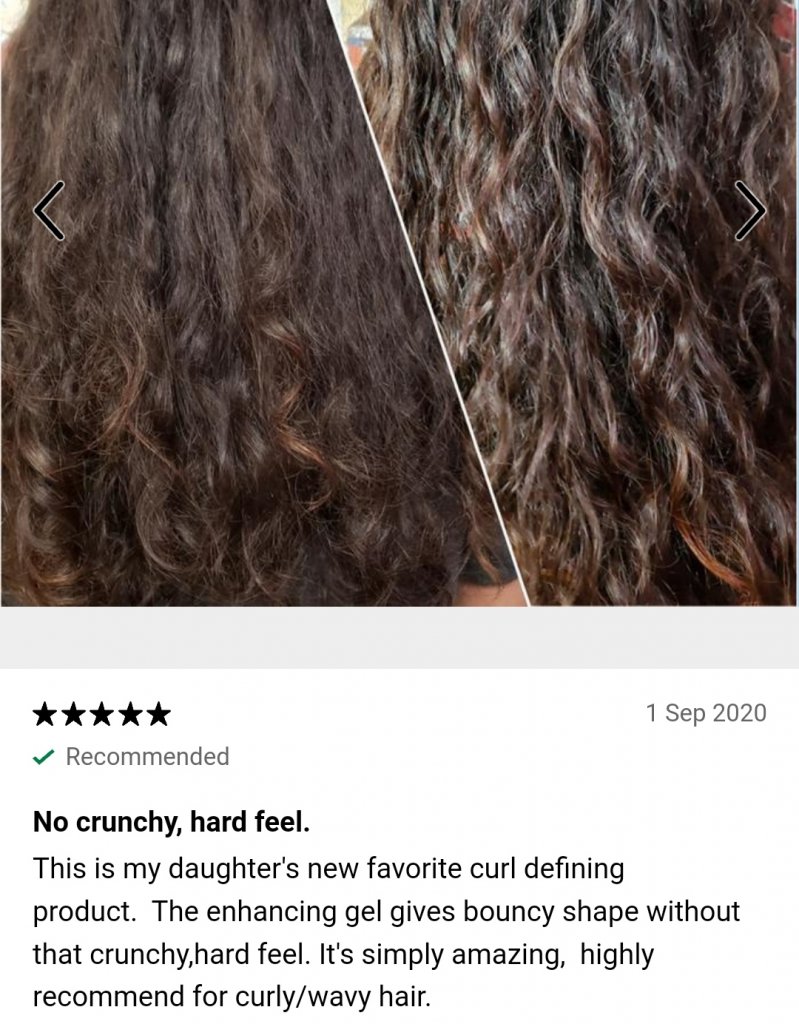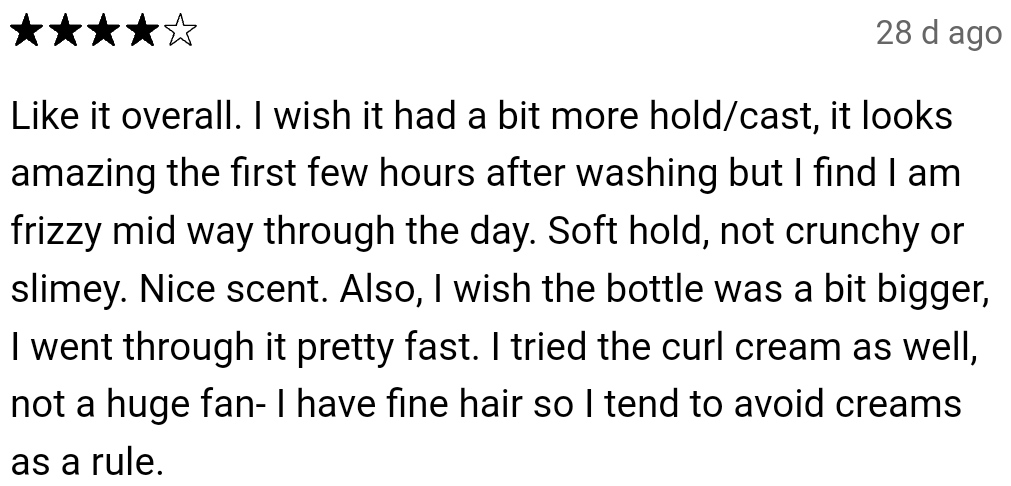 Best Alternative : Amika curl corps dupe
One of the best alternatives for Amika is Briogeo curl charisma frizz control gel 
It does almost the same work as the Amika, some its benefits are,
It contains Rice amino acids which helps to lock out the frizz promoting environmental moisture
It also contains quinoa extract which has essential amino acids to promote hair growth,
It contains fermented tomato which helps in curl formation,
It is vegan, gluten and cruelty free,
It is suitable for most of the curl types from 2A to 3C.
How do you use amika curls?
I prefer to use the gel right after the head bath, 
After i come out from the shower, i wipe my hair with the cotton towel, 
I leave a little bit damp on the hair, so that the gel works well on my hair, i have been applying the curl defining gels for years in this methods, i promise it gives you a good result,
I apply the gel all over my hair,
And i wrap my hair with the towel, and leave it for 20 to 30 minutes for it to absorb the excess water,
I finally use a hair dryer along with the diffuser, so that it doesn't interrupt the curl pattern,
And finally I got the beautiful, well defined curls.
Final Words
Is amika curl corps enhancing gel good for curls?
As for as i used the product, it worked pretty well for me,
This gel gives you light weight hold
It creates a bit of cast around the hair but once you scrunch that it gives your hair softest and bounciest curls which looks great when I see it in the mirror
After applying the product, my hair was little bit flat, but when I used the diffuser, it instantly added more volume and bounce 
 It really makes my curls shiny. It adds definition to my curls. To be honest, it makes my hair shinier than the previous products that I used. I would definitely recommend you to give it a try.
Verdict : One of the Best curl gels that i have used.
Related Articles,