The top-level domain name(TLD) helps you to grow your business also .Com domain is given the first preference as it is used by most of the people in this world and the .Com extension is meant for commercial,
The .Com extension is also very useful to rank your site in google, and so .com is my preference, now let us see how to get a domain name for just Rs.125
How to get .Com domain name for Rs.125:
As this article is not for the beginners, I skip to the final step so that we can finish it very quickly.
Godaddy is the leading domain registrar in the internet world, lakhs of new domains are registered every day,
They also offer some coupons for the new users, so this coupon will work only once and the registration is for one year.
As your browser uses cookies to save data this coupon will not work in your browser
so you need to open a new incognito window,
The shortcut to open a new incognito window is press ctrl+shift+N in your browser, a new incognito window will open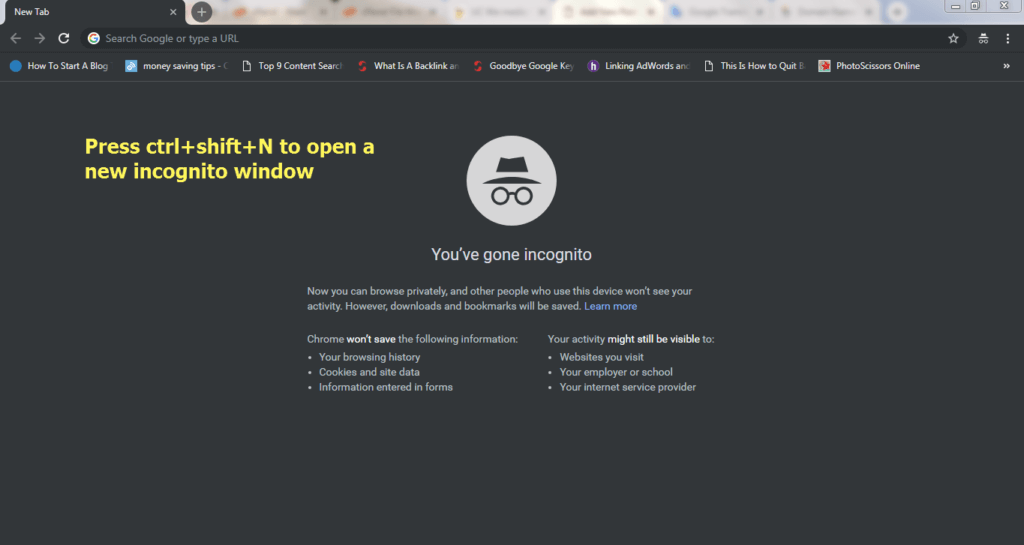 Go to godaddy.com and choose the domain name and go to the checkout page.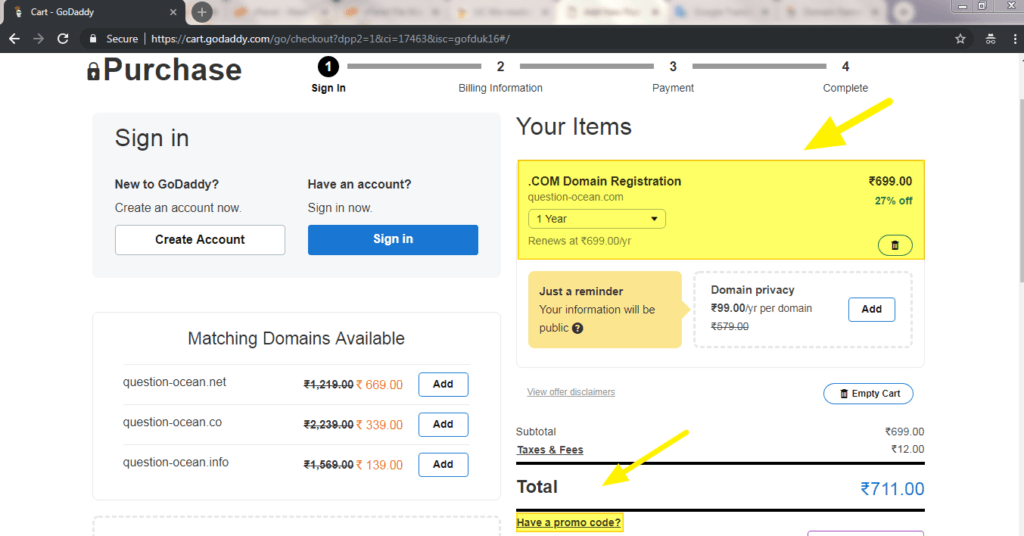 without promo code the actual price of the .Com domain is Rs.711 including tax,
Now click on have a promo code option below the total price.
There are two working promo codes available
CJCRMN2CP

GOFDUK16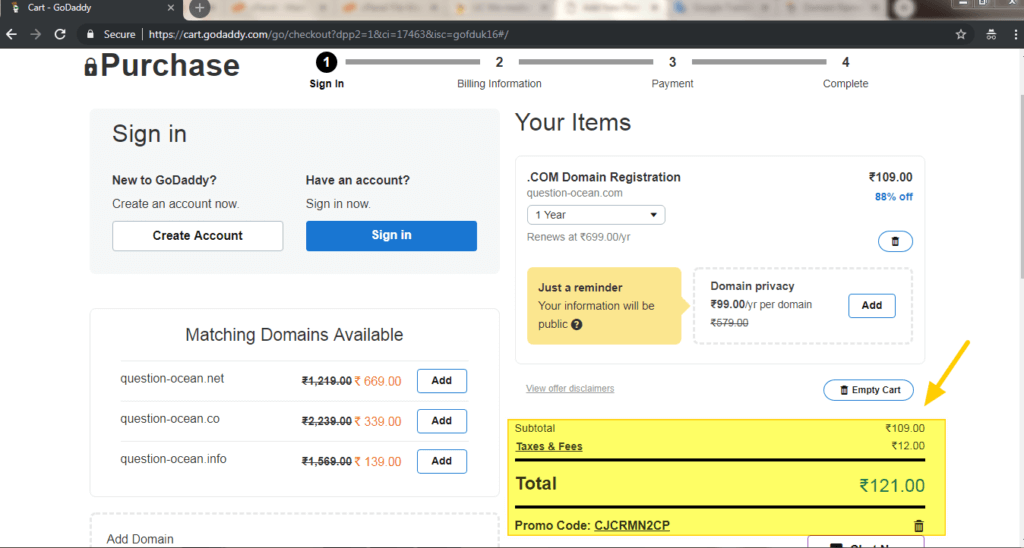 When you apply the first coupon you can get it for Rs.121 but it is working properly for me.
And when you apply the second coupon you can get the domain name for 125 Rs,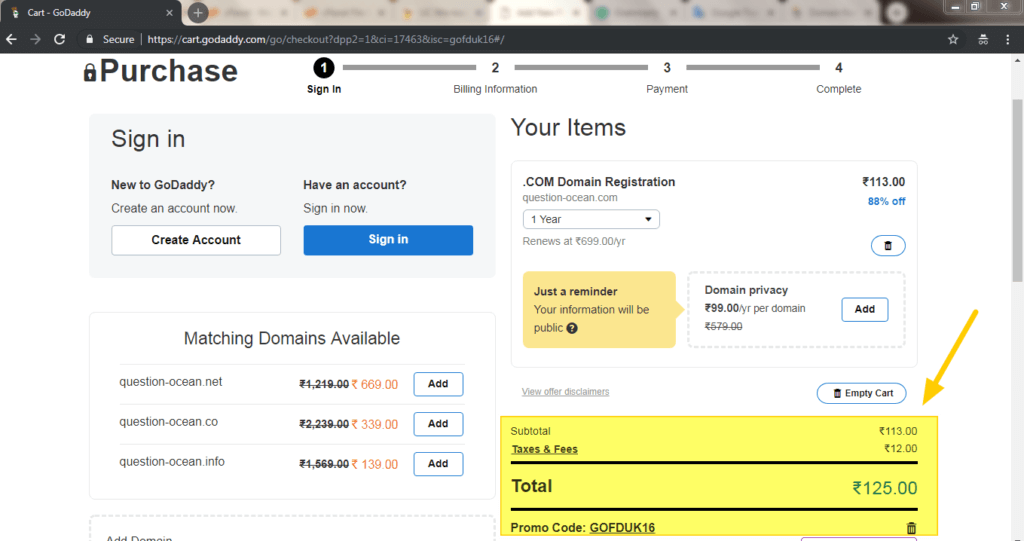 it is working fine without any problem.
How to get many domains with this code?
There is also a way to get as many domains as you need with this coupon,
As this offer is only for the new customers, every time when you get a domain with this coupon you need to create a new google account
and apply this coupon, yup it works!
If you have any doubts regarding this, let me know in the comments,
And also let me know if the first coupon works fine for you.