Are you interested in starting a blog?
This is a perfect place For You, in this tutorial you are going to learn how to start a blog for free of cost without spending a single paise.
If you are not interested in coding, then starting a blog with WordPress is the right platform without any coding knowledge.
WordPress is the free platform which is most widely used all over the world, and it is very easy to handle by anybody which is the most important reason for the WordPress to be in the top among its competitors.
So without wasting time, let's get started.
How to get free hosting?
Hosting is the important thing in starting a blog, hosting is a storage place to run or have all your website data there are many best paid hosting providers, but in this tutorial, as we mentioned we are going to discuss only the free hosting providers.
There are few best free hosting providers available on the internet who gives free unlimited hosting for your lifetime and that too without forcing their ads in your website.
The best free hosting providers are:
viewen.com:
Viewen.com is my first and best choice, they give free hosting for life with free C-Panel, you need to signup your account and you have to request for your free hosting by creating a support ticket, and further you need to like their facebook page, and your account will be activated within few hours
We are hosting two websites in viewen.com with zero problems.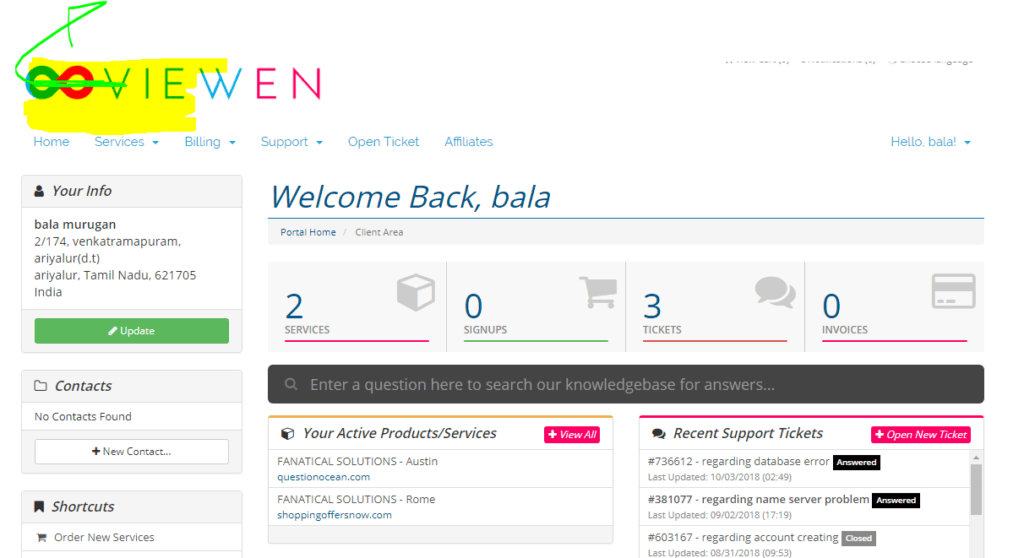 Infinityfree.net:
Unlike viewen.com this is an instant process, they also give you the unlimited disc space with free control panel, this is also ad-free service.
This is a good choice for the small websites and testing websites, it is not the best choice for the bigger websites, they also give you unlimited add-on domain so that you can host unlimited websites but in viewen, you need to request for any new accounts, but there also you can host unlimited websites.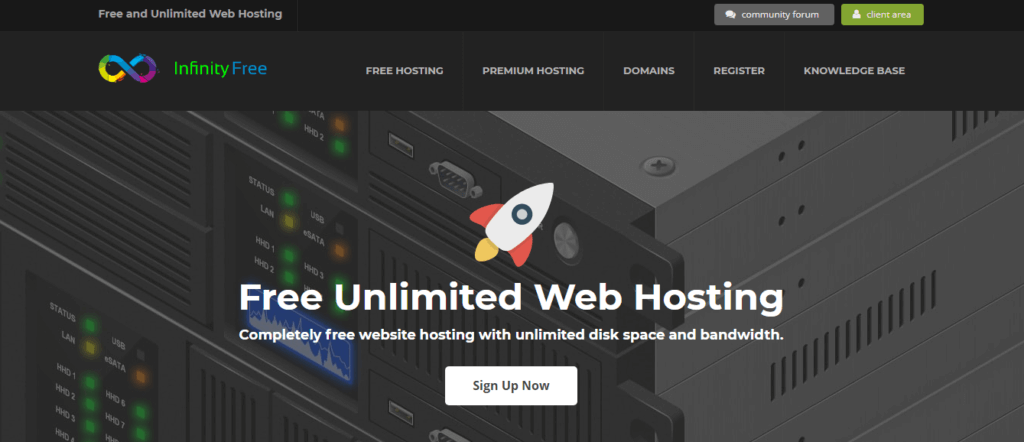 How to get free domain name?
To get a .com domain name for 129 Rs from Godaddy Please read our article How to get a .com domain for 129 Rs?
Domain name is another important thing when it comes to creating a website, there are many free subdomain providers, but if you don't like subdomain there are free domain providers also freenom.com but they provide domains which are not top level (non TLD Domains Ex. questionocean.tk, questionocean.ml etc.. ) but I don't recommend these domains for your official use, just use this for your testing purposes.
To get the free domain name go to freenom.com and create an account with them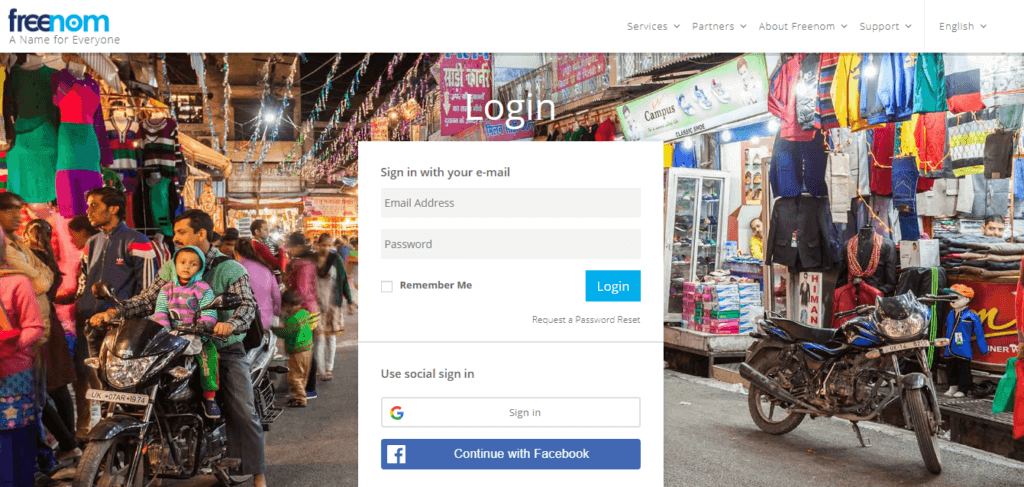 After creating an account go to services > register a new domain and search any domain name you want and register it.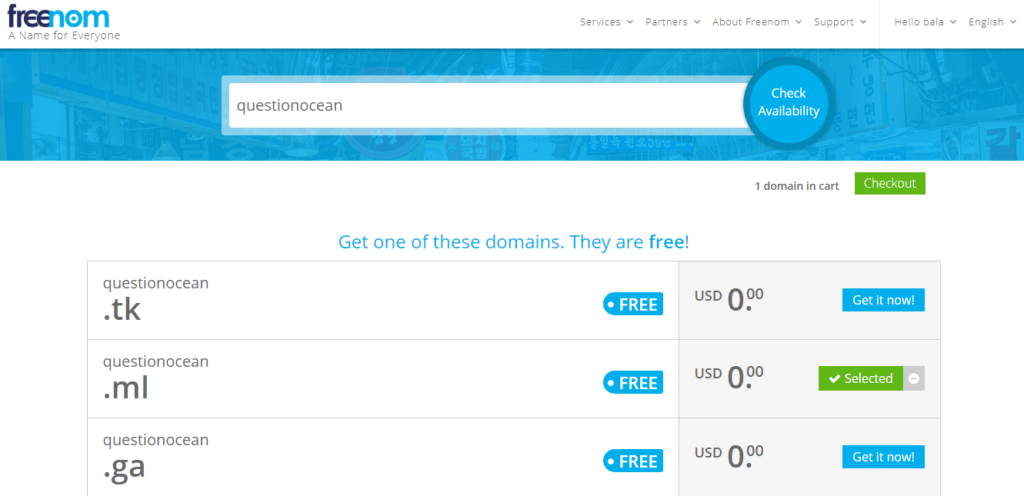 How to connect domain to server?
As infinityfree is an instant process I am using infinityfree.net to show you as an example, go to infinityfree and sign in to your account and you will see the below screen, click on add account and type your domain name and hit Create an account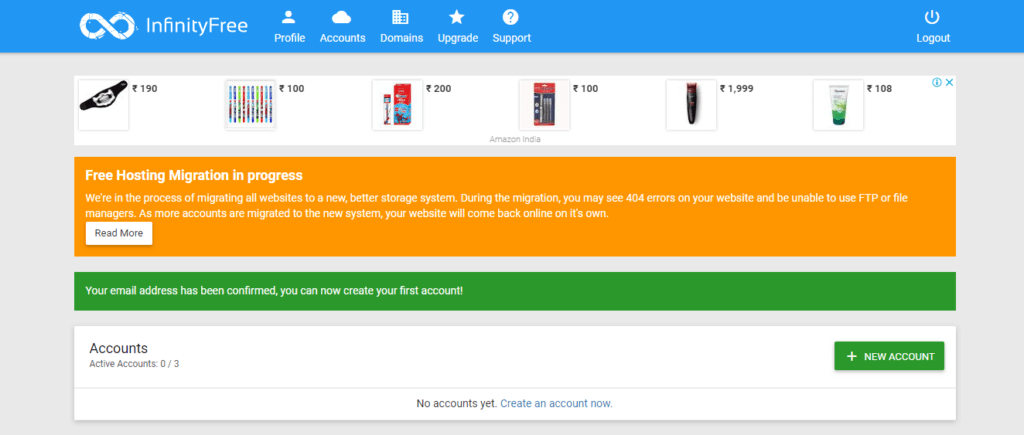 Type your domain name and create an account before creating it go to the freenom (manage site > management tools > use custom name server) and change your name server as shown below.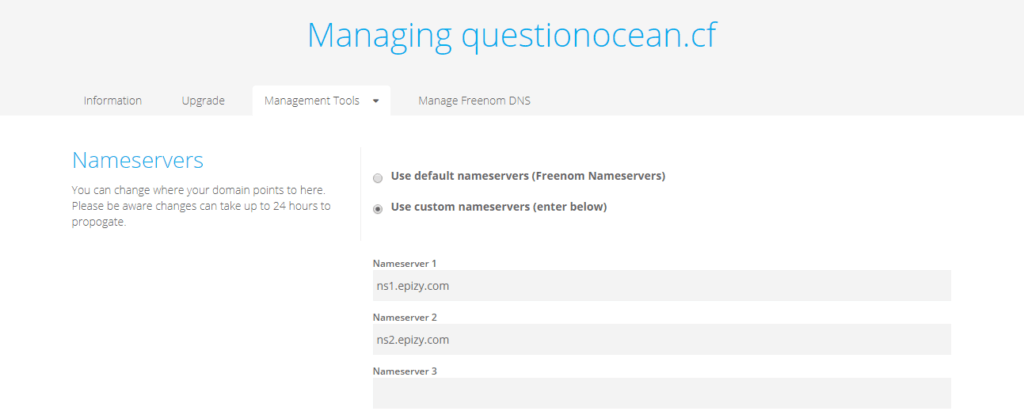 That's all your domain name is now connected with the hosting account.
How to setup WordPress and Complete Creating your blog?
In your hosting account go to the control panel and open softaculous app installer, and install the WordPress app by filling the required information.
That's all the WordPress is installed in your domain name with the pre-installed WordPress theme and your website is live now.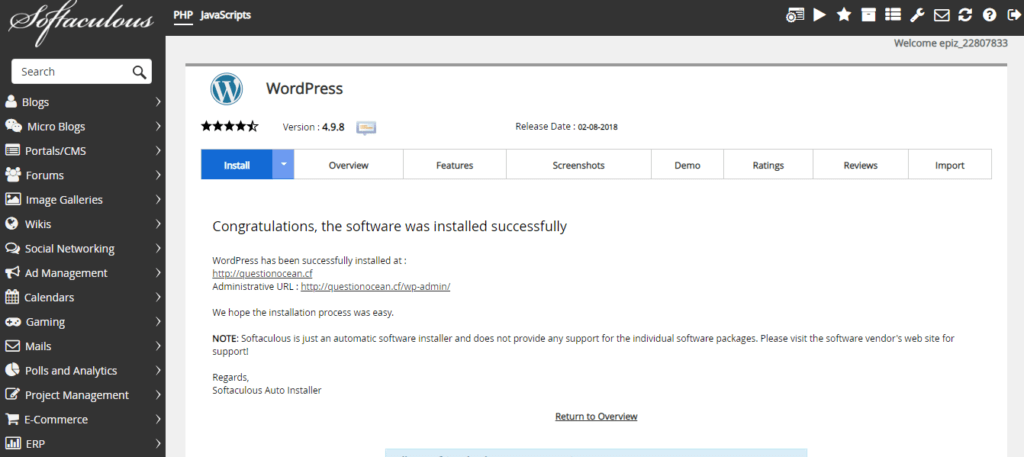 How to change the change WordPress theme?
In your browser type your domain name/wp-admin (Ex. questionocean.cf/wp-admin) and you will be redirected to the admin page of the WordPress before that you have to provide your username and password that you have created while setting up the WordPress, your dashboard will look like this.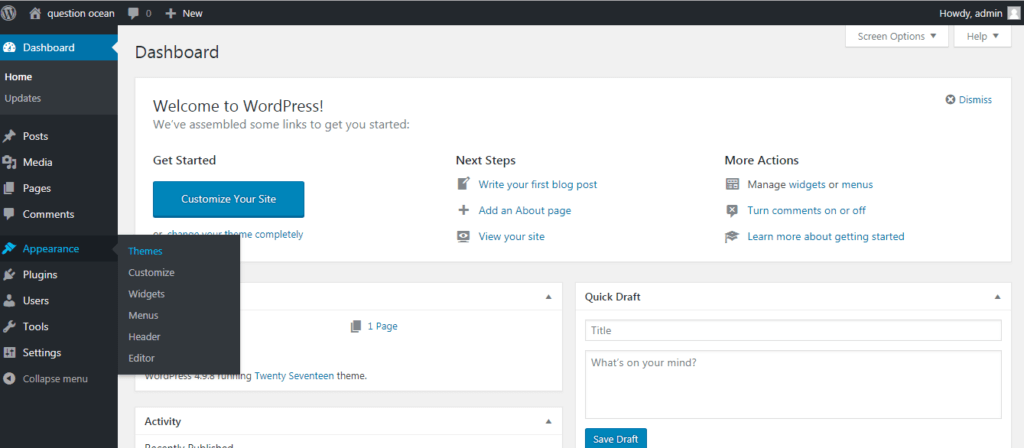 Go to appearance and themes and click on add new and type the name related to your website(Ex. blog, photography etc..) you can find the free WordPress website theme there and you can also buy paid themes from themeforest.net and upload it to the WordPress.
If you have any doubts regarding WordPress please let me know in the comment box and like and share the article if you found some useful stuff, and subscribe to our blog for more updates.
Thanks for reading!